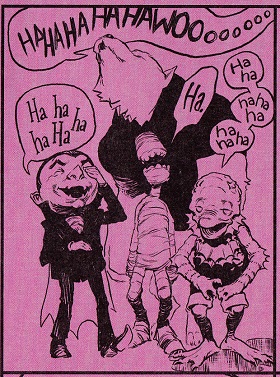 Before I get started, let me say that I know that saying anything is the "best EVER" is one of the internet's most heinous and frequent sins. Everything online has to be the greatest or the worst. People can't disagree on the web — they either destroy their opponents or come off as an epic fail. Everything is heightened and over-the-top, which means that nothing is really heightened or over-the-top, so, when someone online tells you, "This is the best ever," there's no real reason why you should think that they're talking about anything special. EXCEPT THIS TIME… because Adam Rex's Frankenstein Makes a Sandwich and its sequel, Frankenstein Takes the Cake, are seriously the best Halloween books for kids EVER.
If you haven't been overwhelmed by incredulity yet, let me explain. Yes, I realize that people like sharing spooky books with kids around Halloween time and I love that. For younger kids, you can give them something clever (but safe) like The Wizard by Jack Prelutsky or Substitute Creacher by Chris Gall. (Both great.) For older kids, you can go classic like The Legend of Sleepy Hollow by Washington Irving or modern classic like Alvin Schwartz's Scary Stories to Tell in the Dark. (Super creepy.) But, for me, Halloween is really all about that sweet spot where unbridled fun and playful spookiness collide and I don't know of any other kids' titles that tap into that crazy tone overlap better than Rex's Frankenstein books.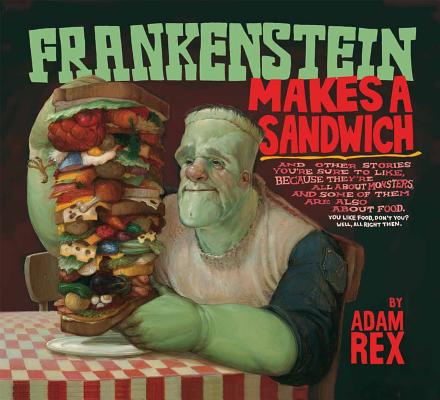 For those unfamiliar, Frankenstein Makes a Sandwich and Frankenstein Takes the Cake are two insanely creative illustrated poetry collections that utilize a breathtaking variety of art styles and rhyme schemes to tell short stories about some of the most famous monsters of all time – Dracula, the Creature from the Black Lagoon, the Wolfman, the Mummy, witches, yetis, zombies, Godzilla, and, of course, the titular Frankenstein.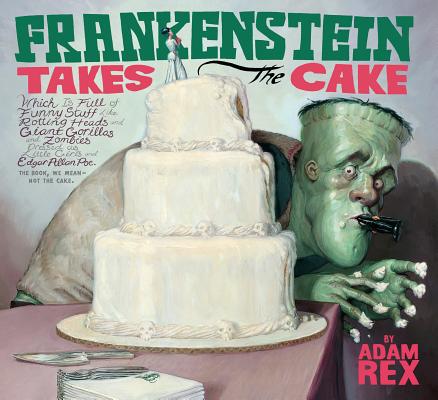 If that sounds cool, yes, these are incredibly cool books, but you also need to know that the poems are FUNNY. The Frankenstein books are among the funniest kids' books we own. Get a load of the titles of some of the poems:
The Phantom of the Opera Can't Get "It's a Small World" Out of His Head
The Invisible Man Gets a Haircut
Count Dracula Doesn't Know He's Been Walking Around All Night with Spinach in His Teeth
The Yeti Doesn't Appreciate Being Called Bigfoot
Kaiju Haiku
An Edgar Allan Poem
Dr. Jekyll and Mr. Henderson's Five Alarm Chili
and (my daughter's favorite)…
Godzilla Pooped on My Honda
Rex has a real Shel Silverstein flair for puns, wordplay, and linguistic experimentation. There's a whole series of poems structured as blog posts from the Headless Horseman. Then there are poems structured around the rhythm of existing songs like "The Phantom of the Opera Can't Get 'The Girl from Ipanema' Out of His Head." His text pays loving tributes to pop culture's greatest monsters while cleverly skewering everything we know and love about them. And I don't mean "clever" in the ironic Fight Club sense. I mean, legitimately clever. Like you read these poems, smile, and then say to yourself, "I see what he's doing here…"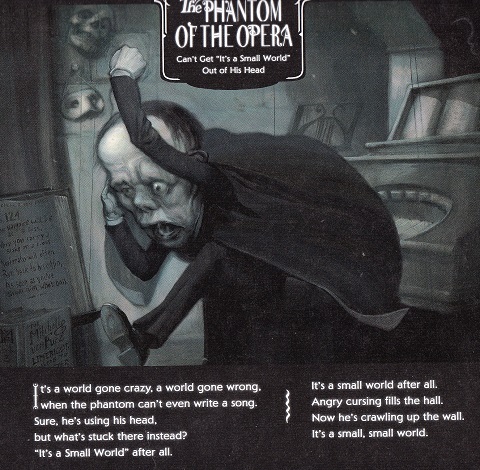 And the artwork is sublime. Rex employs just as many art styles as he does rhyme schemes and he's just a remarkable illustrator. Every spread is lush, dense with detail, and brimming with life. I actually can't decide which aspect is funnier – the words or the pictures, but, fortunately, both elements work so well together that it doesn't matter. These are fun books that gleefully celebrate monsters, which is awesome. All holiday theme-reading aside, Frankenstein Makes a Sandwich and Frankenstein Takes the Cake are among my daughter's very favorite books. We read them a lot, all throughout the year, and so should you. There are so many fractured fairy tales for kids nowadays, but I can't think of any other books that take the fractured approach to history's greatest monsters. Reading these poems is a macabre, madcap experience and what could be a better fit for Halloween?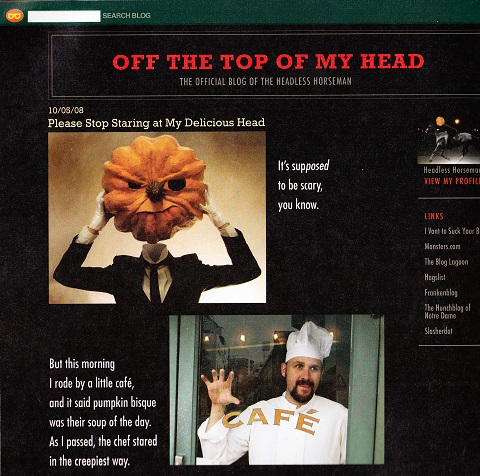 THE DETAILS ON FRANKENSTEIN MAKES A SANDWICH AND FRANKENSTEIN TAKES THE CAKE: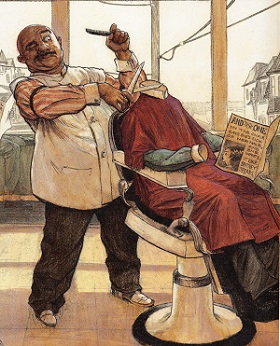 AGE RANGE: The stated range is 6 to 9 years. Some of the vocabulary and rhythms can get a little complex, so it might be harder for a younger kid to read on their own. And there's some playful talk about death and brain-eating, but I read this to my easily-spooked daughter when she was 5 and she LOVED it.
PAGE COUNT: 40 page each
RELATED WEB SITES: Here's the link to Adam Rex's official website where you can find info on the Frankenstein books and his other amazing titles. (We're also big fans of PSSST!)
BUY IT, BORROW IT, OR FORGET IT?: These are probably in our top 20 of favorite kids' books ever, so I'm super-biased on this one. (Buy!) Also, because they were published by Scholastic, you can sometimes pick up the paperback editions at Scholastic School Book Fairs for pretty cheap.
IF YOU LIKED FRANKENSTEIN MAKES A SANDWICH AND FRANKENSTEIN TAKES THE CAKE:
Any of Shel Silverstein's poetry collections — Where The Sidewalk Ends, A Light in the Attic… any of them. Rex and Silverstein both love kids enough to not talk down to them and present them with really smart and really silly concepts without watering them down.
Awful Ogre Running Wild by Jack Prelutsky, illustrated by Paul O. Zelinsky – This is one of the most kid-friendly poetry collections ever, a book that wonderfully taps into the Id of children everywhere and turns all things gross and boorish into something beautiful.